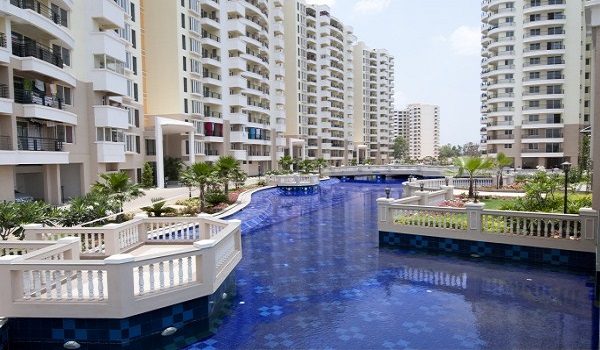 Bangalore is one of the top destinations in India in the real estate category. The demand for real estate is has been always on the rise and mainly in the residential segment. Being an important IT industry hotspot of the country, is also another reason why the city is progressive and flourishing. The suburbs of the city mainly are the promising investment destinations today and North Bangalore is much preferred today. Let us explore - why is North Bangalore worth investing in real estate? North Bangalore or the area around Bangalore International Airport is undergoing rapid facelift in all facets. The massive IT / Aerospace and Hardware Park is set to witness many global companies, IT giants, aerospace sectors here, a Special Economic Zone to host Boeing, Airbus and Bombardier. Major business belts and prominent areas like Hebbal, Yelahanka, Thanisandra, Budigere Cross, Jakkur and Devanahalli nearby adds on to the employment and various other advantages. Manyata Tech Park, Shell Research Centre and SAP are close by. The proposed Information Technology Investment Region (ITIR), Science Park and Financial City will also benefit the professionals.
The physical and social infrastructure around the airport is also excellent. Wide, well planned and well connected roads to the entire city with regular public transport plying, and the upcoming metro network will further ease the connectivity here. Best in education, shopping, entertainment, dining, hospitality, healthcare, banking, grooming, etc. and all prerequisites for sustenance of livelihood are available in any prominent vicinity. A wide spectrum of brilliant residential projects are planned and developed incessantly in this area. Housing properties to suit all kinds of home-buyers with varied socio-economic background, needs and fancies are innovated and developed. There is also a surge in demand for the real estate in North Bangalore area given to the immense opportunities the area promises. The reputed realtors are offering every mix of residential options, apartments, villas and plots in residential complexes and integrated townships, from spectacular luxury housing, to affordable homes. These come with an array of well designed floor plans, sizes, layouts and interiors, superb architecture, leisure amenities, facilities and features in perfectly crafted massive spaces amid greenery etc. at reasonable prices. So, clearly with the promising benefits, and the way the entire area is shaping up, North Bangalore is undoubtedly worth investing in real estate.
Purvankara, the reputed real estate developer known for delivering exceptional real estate projects across country and abroad for decades successfully for decades is soon launching gated upmarket residential plots, Purva Oakshire in Rampura, Off Hennur Road, North Bangalore. Well-spaced, impeccably designed with meticulously planned and an array of layouts, sizes and prices, coupled with world class amenities and facilities, these premier plots will offer the exclusivity and privacy which the dwellers can boast of and these will also be perfect investment tool. Purva Oakshire details are awaited it will be an excellent property in North Bangalore.
Purva Oakshire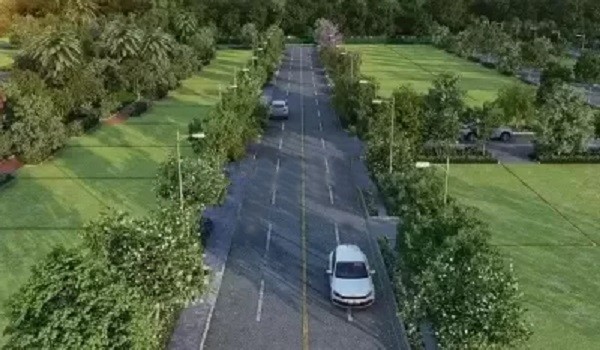 Purva Oakshire is launching another upscale residential plot, Purva Oakshire, in Rampura, Off Hennur Road, North Bangalore. Perfectly demarcated, carefully designed with immaculate planning with an array of layouts, sizes, and prices, together with world-class amenities and facilities, these high-end plots will offer the uniqueness and privacy of the residents and Purva Oakshire plots will also be the ideal investment instrument.
Purva Tivoli Hills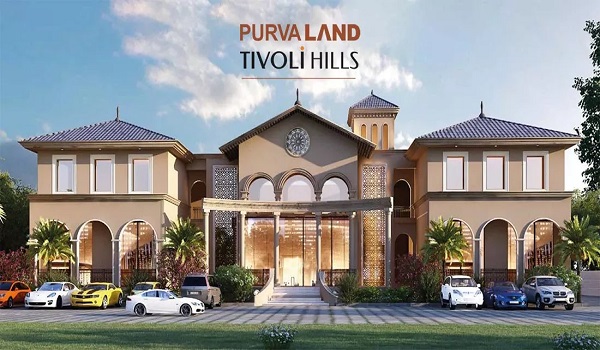 The famed realtor, PurvaLand, Purvankara's plotted development wing, has luxury gated community plots, Purva Tivoli Hills in Devanahalli, North Bangalore. Crafted meticulously capturing the grandeur and beauty of the renaissance era of Italy, this masterpiece spells pure luxury and nobility. This zenith of art, design, and culture, the Italian retreat is just 10 minutes away from the Bangalore International Airport with two variations viz.: Bungalow plots - size range 1,100-1,300 sq. ft., Villa plots - size range 1,350-1,650 sq. ft., Mansion plots - size range 1,650-2,150 sq. ft., Manor plots - size range 2,150-2,600 sq. ft., starting price of INR of 1.18 crores and Estate plots - bigger than 2,600 sq. ft., starting price of 1.42 crores. Tivoli Hills has four districts named after the legendary Piazzas of Florence, Italy. Signature and exhaustive amenities and facilities are thoughtfully planned to spoil the residents of all age groups, and the esteemed residents of Purva Tivoli Hills can boast of an envious and exclusive lifestyle here.
Puravankara Developers Blogs