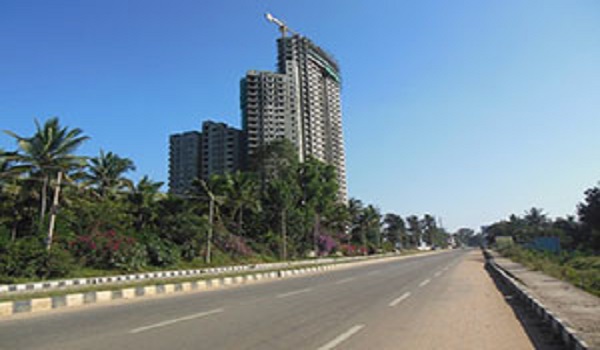 With its immense potential, Bangalore attracts people from all across the country to settle here as it offers opportunities to enhance one's life in every sphere. Being a crucial IT core of the country, top global and domestic companies set up their operations, offering huge work opportunities. With its overall physical and social infrastructure revamping, the city is well-planned with advancement in every aspect. With a cosmopolitan outlook and lively vibe, the mega city offers everything which is required to elevate the lifestyle and livelihood of an individual and the family. Great housing options loaded with exquisite features and amenities in the affordable range are another benefit here. The suburbs of the city are to watch out for as these come with huge potential and are rapidly developing holistically in a futuristic and planned manner and are decongested and economical, unlike the core city. One such outskirt of North Bangalore is Hennur. The vicinity around Kempegowda International Airport area or North Bangalore is undergoing unprecedented development. There has been heavy investment here, creating loads of business opportunities and massive infrastructural changes. PSUs, aerospace, defense sectors, noted IT, multinationals, and various domestic companies are aggressively setting up their offices and operations here, which garner employment prospects abundantly.
What is special about Hennur? Being just 30 km from the Kempegowda International Airport and 16 km from the Bangalore City Railway Station, it is one of the favourite residential destinations today. The physical and social framework is well planned, and everything is in order here. Commuting to the rest of the city is easy with excellent public road transportation, and the nearest metro station is just 7 km away. Most of the requisites needed for the thriving of a community are available in Hennur and are easily accessible. Some of the top employment destinations are in Hennur as well. Reputed educational institutions, shopping malls, eateries, cinemas, hospitals, banks, entertainment spots, salons, hypermarkets, kids zones, ATMs, pharmacies, hotels, fuel stations, etc., are available here. The residences are also very upmarket and contemporary from the renowned builders, and the home buyers can find all kinds of dwellings, viz. apartments, villas, and plots. Homes with brilliant and varied architecture, specs, interiors, layouts, sizes, floor plans, premises, amenities, facilities, etc., at reasonable price mark these housing projects. There is a great demand for homes in Hennur.
The well-known real estate developer, Purvankara, successfully delivering outstanding properties across India and abroad for decades, is launching a luxe residential plot project, Purva Codename Retreat, in Rampura Hennur Road. With varying layouts, sizes, and prices, these plots will be perfectly demarcated and well-spaced so that the dwellers can enjoy exclusivity and privacy. As well-crafted premises, there will be open spaces, greenery, leisure amenities, facilities, and conveniences. The realtor will soon share the exact details of the project.
Purva Developers new project Purva Oakshire
Puravankara Developers Blogs