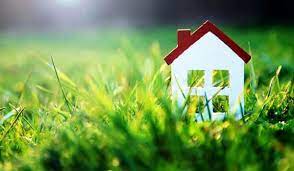 Bangalore, also called Bengaluru, is the capital city of the Indian state of Karnataka. It is a significant economic and cultural hub in South India and is known for its vibrant startup ecosystem and pleasant climate. In recent years, the city has seen a substantial increase in demand for residential and commercial properties, making it an attractive destination for real estate investment. When buying a plot in Bangalore, there are several factors to consider. The first and most important is location. Some popular areas for buying plots include Sarjapur Road, Whitefield, and electronic city. These areas are well-connected to the city center and have a good infrastructure, making them ideal for residential and commercial development.
Another essential factor to consider is the price of the plot. Bangalore is known for its high real estate prices, and it is vital to be aware of the current market trends before making a purchase. While it may be tempting to opt for a cheaper plot in a less developed area, it is crucial to consider the long-term potential of the site and the potential for appreciation. In addition to location and price, it is vital to consider the availability of basic amenities such as water, electricity, and transportation. These are essential for the development and livability of the area. It is also important to check for any legal or regulatory issues that may affect the development of the plot.
Before making a purchase, you must do your due diligence and thoroughly research the area. This includes visiting the site and talking to residents and real estate agents to understand the area better. It is also a good idea to contact a lawyer or real estate expert to better understand the legal and regulatory requirements for buying a plot in Bangalore.
Benefits of buying plots in Bangalore
Strong economic factors
The city of Bangalore has strong economic growth, making it an excellent location to invest in plots. The business culture in Bangalore remains stable, thanks to its immense growth rate and rising demand for office spaces. With an abundance of global companies coming out from India's tech industry, they have plenty of opportunities to launch their operations or set up new offices in this beautiful city. Many startups working on their projects here would need more office space and housing units, such as flats with terraces or roof gardens.
Enjoy great rental returns.
If you want to purchase a plot and know how much rent you can get on it, then the answer is simple: higher than the rental yield on flats. The reason for this is simple. The construction cost for a building is very high; therefore, when renting out your flat, there will be less money coming in from rental yield compared to buying a plot that has already been constructed.
More flexibility compared to flats.
If you're looking to construct a house, purchasing a plot has many benefits. For one thing, you can choose to buy and construct a home at a later date. If you move out of the city and find another place to live, you will save money by developing the right kind of home in the first place! The second reason buying a plot is better than an apartment is that it is less expensive than apartments in general—especially when compared with other properties like villas or townhouses (usually cost much more). Research shows that these types of properties not only cost significantly more but also need higher maintenance costs due to their larger size, so saving on those expenses can make up for any initial investment needed by purchasing land instead!
Lowest land rates in Bangalore compared to other places.
If you are looking for low plot rates in Bangalore, this is the best city to buy plots. The main reason is that the government has made it easier for people to build their property by providing them with low-interest rates and tax subsidies on new construction or revamping existing structures.
High demand for residential plots in Bangalore
The demand for residential plots in Bangalore has increased. This is due to the rising population and demand for affordable housing in the city and an increasing number of people who want to purchase plots in Bangalore to build their homes.
Easy commute, Education, and Healthcare Facilities are abundant and easily accessible.
Bangalore offers an excellent transport network. The city has many buses, local trains, and metros available for you to use. You can also hire a cab or taxi once you get shifted in the city. Bangalore's education system is fantastic compared to other places in India. Several colleges and institutions in the city offer both undergraduate and postgraduate courses at reasonable costs, making it an ideal city for students who want to pursue higher studies at their own pace without worrying about money too much. In addition, there are hospitals in Bangalore where people go when they require medical assistance from doctors who are famously known for their expertise in various fields, including dermatology, dentistry, orthopedics, etc.
Buying a plot is the best investment you can make.
By buying a plot, you will get a long-term profit on your money. The value of residential plots accelerates over time due to demand from individuals who want to dwell in this city and its suburbs. If you purchase now, there are many chances that the value of your plot will increase over time because many customers want to buy these plots too! In conclusion, buying a plot in Bangalore can be a great investment opportunity. However, it is essential to consider factors such as location, price, amenities, and legal and regulatory requirements before purchasing. By doing your due diligence and consulting with experts, you can make an informed decision that will help you achieve your real estate investment goals.
Purva Oakshire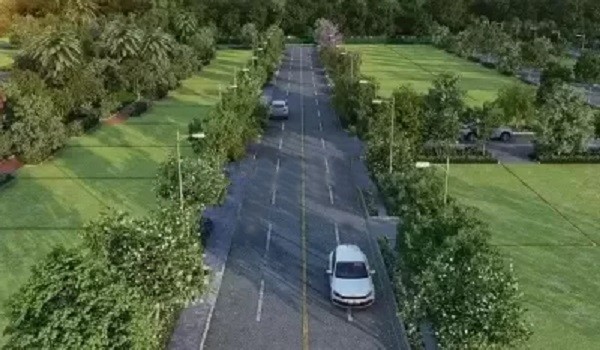 In the most well-liked residential area of the city, Rampura, Off Hennur Road, is where Purva Oakshire is a pre-launch futuristic development with many plots. Purva Oakshire offers large lots of various sizes to accommodate the needs of many types of residences. The preferred city of Bangalore is a center for residential and commercial growth, with some notable residence inventions. With its many tech parks, IT firms, and major commercial and retail districts, Hennur is a well-liked residential area that attracts many potential investors. A well-reputed name in the real estate sector, Puravankara Developers has created some ground-breaking projects. The organization has always thrived on wanting elegantly designed homes with the newest features.
Puravankara Developers Blogs