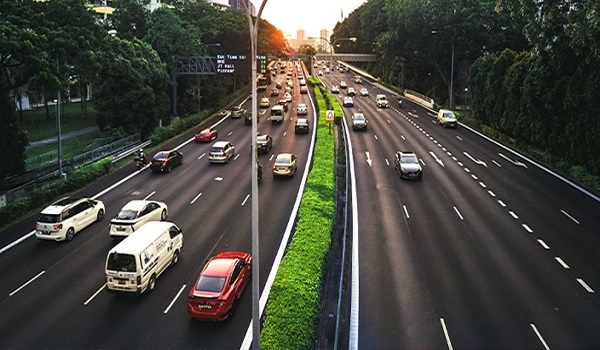 Finding the ideal location for your home is vital and is a crucial decision that you will be making not only for yourself but also for your family. For you to be delighted, your abode doesn't just require high-quality amenities, excellent interior design, and best-quality construction, but it also needs the ideal location. Hennur road is a perfect residential location in North Bangalore. Local railway stations in Banaswadi and East Bangalore region are ideally located close to this stretch, making commuting easier for the area's inhabitants. There has also been a recommendation for widening the roads to four lanes and developing a cargo road for the international airport, which made this place a more lucrative prospect for investors and thereby led to a growth in residential property. This area is one of the fastest developing areas in terms of the city's commerce and IT hub, with many companies like HCL, Wipro, Tyco, and Beml setting up offices here. If you are a nature lover, you won't be dissatisfied, thanks to the lush green environment which has still been maintained.
Several reputed residential property builders have come up with premium plots in Bangalore, and Purva codename retreat is one of them. So, home buyers who are thinking of purchasing a property in the IT hub can invest here. Among the different facilities, the green surrounding of the project forms its paramount importance, and homes here come with the best facilities. Located at Hennur Road, this project gives some incredible comforts, making it a favored one for investors to consider investing here.
Talking about Hennur, this location seems to be developing quickly. Hennur- An Upcoming Place for Bangalore Real estate Market Hennur Main Road has been attracting the attention of multiple probable buyers over the years. This area has well-developed roads, seamless connectivity, and well-planned layouts. Unlike most sites of Bangalore, Hennur Main Road is much less populated and has vast stretches of greenery. These are some of the USPs or plus factors of this locality. Following are some of the benefits of residing in this locality. Location: Hennur Road is a prime location in Bangalore, with easy access to major commercial and IT hubs, such as Manyata Tech Park and Kirloskar Business Park.
Connectivity: Located ideally as a connector between Outer Ring Road and Bangalore International Airport, this area possesses broad roads with ongoing roadway projects. The ideal placement of the roadways makes Hennur's connectivity seamless, making it inviting for renowned IT Parks like Karle Group and Manyata Tech Park. Other connectivity-related benefits include the road passing via Hennur and HBR Layout, which links with the Banaswadi Railway Station around 5.5 KM away.
Presence of Top IT Companies and Tech Parks: Hennur is one of the largest areas in Bangalore, with a high employment rate. It is home to some of the reputed IT companies and is close to significant tech parks like The Manyata Tech Park, which is only 4 km away. The Weather in Hennur is excellent. Another primary reason Hennur is a prime property hotspot is its pleasant weather. The monsoon lasts for a short time. Moreover, this location's weather is very comfortable between October and February.
Affordability: Compared to other prime locations in Bangalore, apartments in Hennur Road tend to be more affordable, making them a good option for first-time home buyers.
Appreciation potential: Real estate on Hennur Road is currently in high demand, making it a good investment opportunity with the potential for appreciation in value.
Amenities: Many apartments in Hennur Road offer a wide range of amenities such as a swimming pool, gym, children's play area, etc.
Social infrastructure: Hennur road is surrounded by all the necessary infrastructure, such as schools, colleges, hospitals, and other recreational areas, making it a great place to settle down.
Investment in Hennur Road: Hennur Road is a developed residential area in Bangalore. This place is connected with Bangalore's significant IT hubs like Manyata Tech Park, so the housing sector is in full bloom here. Hennur Road is ideally located close to Bangalore International Airport and Outer Ring Road. Investing in a residential plot on Hennur Road would mean that people get easy connectivity to vital areas in the capital city. There are various residential plots on Hennur Road, and homebuyers can choose a property from these multiple projects Situated here.
Top-notch facilities at homes: Purva codename retreat is a stunning private plot project in Bangalore's Hennur Road. Purva codename plots in a verdant location are available to residents. Affordable Prices complement the exquisite features of the residences. Features like a large clubhouse, kids' play area, gymnasium, multipurpose hall, tennis court, meditation center, cafeteria, multipurpose hall, jogging track, basketball court, tight security, and provision for others are available on this property.
Property with green living features: Purva codename retreat Bangalore is a high-end project meticulously designed with top-of-the-line facilities and features. Green living features are included in this residential project, bringing individuals closer to nature. Residents can enjoy the project's beautiful parks and gardens, walk along the green surroundings, and take in the nature that covers it.
Easy Access to primary destinations: One of the main factors to consider when purchasing a home is to ensure that it is easily linked to the significant hubs of employment and transport systems around the city. Hennur tops on both fronts. The Kempegowda International Airport is around 30 minutes from Hennur and 15 minutes from the Manyata Tech Park. It is well-linked to the city's business, commercial, and IT centers.
Hangout to Your Heart's Content: This locality is one of the favorable emerging destinations in Bangalore, making it a famous spot among individuals of all ages, be they college students, working employees, or homemakers. The outlets and cafes here are quaint and offer all the foods you set your heart on. All this entertainment and excitement is a quick walk away if you have a residence in Hennur.
Proximity to Schools and Colleges: Hennur tops the list if you are considering settling down with your dear family. It provides abundant amenities and educational institutions and houses healthcare centers, theme parks, cafes, schools, and colleges. Overall, buying property on Hennur Road in Bangalore offers a range of benefits, including proximity to essential amenities, excellent transportation connections, strong potential for capital appreciation, a well-established area, and good-quality construction and amenities. It is a location worth considering for anyone looking to invest in property in Bangalore.
Suppose you are looking for a home in Hennur. In that case, you should look at Purva Oakshire, which spells modern sensibilities while providing amenities and convenience away from the hustle and bustle of busy city life.
Purva Oakshire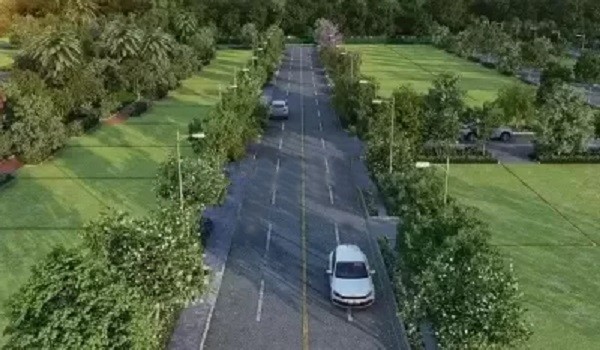 Purva Oakshire Rampura Bangalore is nestled with many adorable perspectives of the Location, presenting current-day luxury homes with lush inexperienced valleys. Among all of the obligations undertaken by using Purva Group to date, it is becoming one of the maximum famous. Rampura, a residential landmark in East Bangalore, is now available for pre-release bookings at appealing pre-release fees Filled with loads of green open areas wherein you can breathe sparkling air and relax amidst the lap of nature.
The evaluations for Purva Oakshire Rampura Plots have been extremely good because the proprietors are enthusiastic about the project. The gift-day mission of Puravankara Limited can be positioned in Rampura, one of the top appealing and properly-set-up localities of South Bangalore. Plots for Purva Oakshire Rampura Bangalore are tucked away with numerous charming views in the area, presenting modern luxury residences with uninhabited green valleys. Pre-release reservations for Rampura, a residential landmark in East Bangalore, are now being accepted at enticing pre-release prices. Filled with many green open spaces where you may relax in the presence of nature while also breathing fresh air. It's become one of the most well-known tasks the Purva Group has taken on thus far.
Because the owners are passionate about the project, reviews for Purva Oakshire Rampura Plots have been excellent. The Puravankara Limited gift-day facility is situated in Rampura, one of South Bangalore's most aesthetically pleasing and well-designed neighborhoods. Bangalore's special housing requirements offer every age group a modern way of life and stress-free living. It is a premium condominium development and one of the best illustrations of a modern architectural design using traditional elements. Enter straight away into a dream home for a prosperous future.
Puravankara Developers Blogs