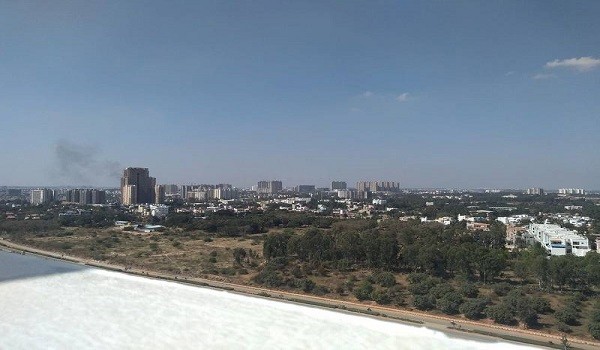 Hennur Road is a prominent thoroughfare in the northern part of Bangalore, India. It stretches over 20 kilometers and connects several major areas such as Hennur, Kalyan Nagar, HRBR Layout, Banaswadi, and Lingarajapuram. The road has gained significant importance over the years due to several factors, making it a vital artery for the city's transportation and development. One of the primary reasons for the importance of Hennur Road is its strategic location. It connects to the Outer Ring Road, a major highway that circles the city and connects it to other parts of the state. This makes it an important route for commuters travelling to and from the city. Additionally, the road is close to Bangalore International Airport, making it a convenient route for travelers and cargo transportation.
Another factor that contributes to Hennur Road's significance is the rapid development of the areas it connects. Hennur Road has several residential and commercial properties, including apartments, shopping centers, hospitals, and educational institutions. These developments have been constructed recently, making the road a hub for real estate investments and business opportunities. Hennur Road is also an essential route for public transportation. The road has a well-connected network of buses and other public transit options, making it easy for commuters to travel to and from different parts of the city. Additionally, the road has a dedicated bike lane, making it safe for cyclists to commute. Another crucial aspect of Hennur Road's importance is its proximity to several major tech parks and industrial areas. Many of these tech parks and industries are located near Outer Ring Road, making Hennur Road a convenient route for employees to commute. This has resulted in an influx of people moving to the area and increased demand for housing and commercial properties. While Hennur Road is a significant thoroughfare in Bangalore, safety concerns have also been raised due to the high traffic volume and the increasing number of accidents. Several measures have been taken to make roads safe, including road infrastructure improvements, enforcement of traffic rules, and public awareness campaigns.
One of the significant safety concerns on Hennur Road is the high traffic volume. This has led to congestion, long waiting times, and a higher risk of accidents. The government has invested in several road infrastructure improvements to address this, such as widening the road and constructing new flyovers and underpasses. This has helped to ease traffic congestion and improve the safety of the road. Another safety concern is the reckless driving behaviour of some road users. The Bangalore traffic police have been strictly enforcing traffic rules to reduce accidents on Hennur Road. This includes increased surveillance, traffic fines, and vehicle impounding for violating traffic rules. These efforts have helped to deter reckless driving behaviour and improve safety on the road. Public awareness campaigns have also been launched to promote safe driving behaviour and road safety. These campaigns focus on educating road users about the importance of following traffic rules, wearing helmets and seat belts, and driving responsibly. Through these campaigns, road users are encouraged to prioritize safety while on the road.
Another safety concern on Hennur Road is the need for proper pedestrian infrastructure. Many pedestrians use the road to commute, and the absence of proper sidewalks and pedestrian crossings puts them at risk. To address this, the government has constructed new footpaths, zebra crossings, and pedestrian signals, making it safer for pedestrians to navigate the road. Hennur Road is a rapidly developing area in Bangalore, and many people consider it a desirable place to live due to its strategic location, excellent infrastructure, and ample amenities. The factors that make Hennur Road a good place to live. Location, One of the primary reasons why Hennur Road is a popular choice among homebuyer is its strategic location. It is situated north of Bangalore and is well-connected to the entire city through the Outer Ring Road. The road is also near several prominent areas, such as Hebbal, Banaswadi, and Kalyan Nagar, making it convenient for residents to access essential amenities such as hospitals, schools, and shopping centers.
Infrastructure Hennur Road has seen significant infrastructural developments in recent years, making it an attractive destination for homebuyer. The road is wide and well-maintained, ensuring smooth traffic flow and reducing the risk of accidents. Additionally, the area is served by a reliable public transportation system, which includes buses, auto-rickshaws, and taxis. The road also has a dedicated bike lane, which promotes eco-friendly transportation and ensures the safety of cyclists. Amenities Hennur Road is home to several essential amenities that make it a convenient and comfortable place to live. It has many shopping centers, supermarkets, and restaurants serving various tastes and preferences. Additionally, the area is served by several hospitals and medical facilities, ensuring residents have access to quality healthcare services. Hennur Road is also home to several prestigious educational institutions, making it an ideal location for families with school-going children. Real Estate Hennur Road has emerged as a sought-after destination for real estate investments in Bangalore. The area offers a range of housing options, from affordable apartments to luxury villas, catering to a wide range of budgets and preferences. The properties on Hennur Road are known for their excellent quality and amenities, making them a popular choice among homebuyer. Green Spaces Despite being located in the heart of the city, Hennur Road has several green spaces that provide a much-needed respite from the hustle and bustle of city life. The area is home to several parks, including Hennur Lake Park and Kuvempu Park, which offer a serene environment for residents to relax and rejuvenate.
Community Living Hennur Road has a thriving community living culture supported by several residential complexes and gated communities. These communities provide a safe and secure environment for residents, offering a range of amenities such as swimming pools, gyms, and parks. Additionally, these communities foster a sense of community living, promoting social interaction and ensuring a harmonious living environment.
In conclusion, Hennur Road is an excellent place to live in Bangalore, offering a range of benefits such as a strategic location, excellent infrastructure, ample amenities, quality real estate options, green spaces, and a thriving community living culture. These factors make it a popular choice among homebuyer and an attractive destination for those looking to live in Bangalore.
Purva Oakshire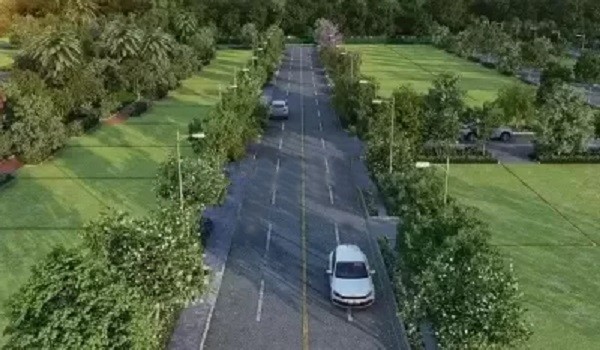 Purva Oakshire is a premium residential apartment complex located in Dasarahalli, Bangalore. For individuals seeking a rich and comfortable living environment, the complex offers a variety of contemporary amenities and conveniences. Here are some of the facilities available in Purva Oakshire: Purva Oakshire has a large swimming pool, perfect for residents who enjoy swimming or want to cool off during the summer. The complex has a well-equipped gymnasium with state-of-the-art fitness equipment. The gym is open to all residents and is a great place to work out and stay fit. It has an indoor games room that offers a range of games, including table tennis, billiards, and chess. This is a great place to unwind and spend time with family and friends. The complex has outdoor sports facilities such as a basketball, tennis, and cricket pitch. These facilities are perfect for residents who enjoy outdoor sports and activities. Purva Oakshire has a luxurious clubhouse that offers a range of facilities, including a party hall, a mini-theater, and a library. The complex has beautifully landscaped gardens that provide a serene and peaceful environment for residents to relax and unwind. Purva Oakshire has 24-hour security with CCTV surveillance and intercom facilities, ensuring the safety and security of residents. Purva Oakshire is a great option for a beautiful and pleasant living experience in Bangalore because it provides a variety of contemporary amenities and services.
Puravankara Developers Blogs